Blog Details
Beautify your little one's room with the latest interior décor trends
Every child should need his or her own space or a room to keep their stuff, whether it is toys or books or crayons or their outfits. It will help them better to handle responsibility and to get a higher sense of self-esteem, which helps them in future years. Most of the children spend a lot of time in their room for playing, working or sleeping. As a parent, you should consider giving your little one a perfect space that can reflect their little personalities. Furthermore, the interior design you choose for your kid's room should be modish, practical, fun, cosy, affordable and comfortable to keep them happy when they grow older from toddler to teens.
Here comes the latest interior designing trends for kids for making their room stylish, fun and spacious.
Most recent Interior Designing Ideas for Kiddies
You can give your tot's room a faded natural pine floorboards with white walls and decorate with appealing vintage pieces or colourful toys. This room will look stylish even if it has kept disordered. Instead of giving a matching furniture set, décor with important and attractive pieces to give them a different look.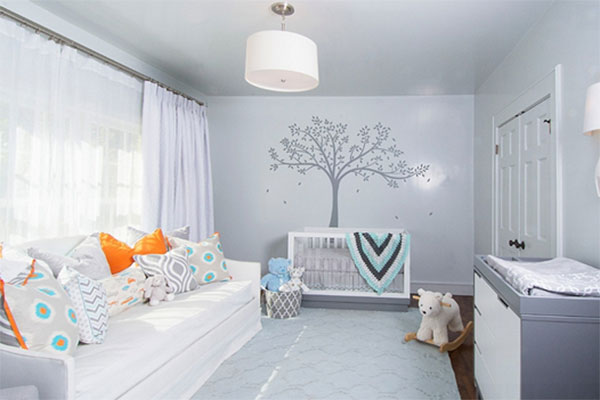 All shades of the grey color are making their way into kids' design. It looks fabulous when using it for the walls, furniture and bedding. Gray tones combined with soft colors like pear or Chartreuse, pink or tangerine remain placid and soft with a modern twist.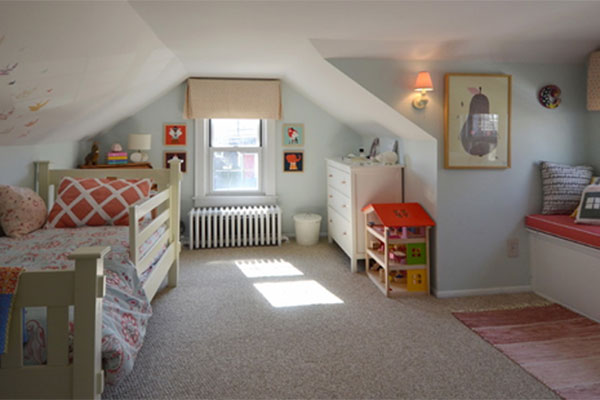 Loft rooms are also getting popular for kid's room as they give a different look. With the white backdrop you can create a calm and organized space, giving a touch of white, pink and blue accessories, or any preferable color to make the room look so fresh. Current trends for girls' bedrooms are deviating away from the pink to something more artistic and meaningful. Also, you can give a fresh look with the wonderful crepe lanterns. Avoid wrapping wallpaper in the whole room as it can feel little suffocated.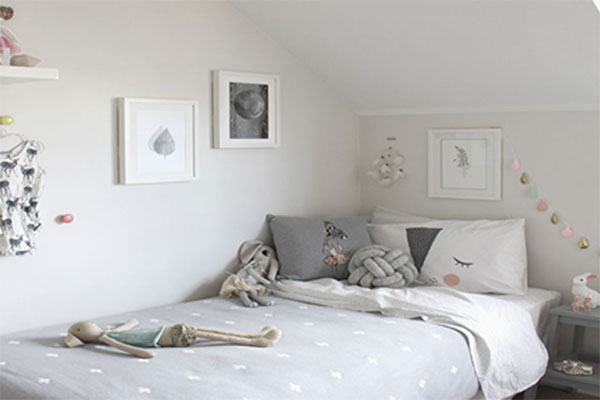 Go for gender neutral design instead of taking outworn designs like pink for girls and blue for boys. Choose the natural look with the trendy Scandinavian design. You can prettify with nice color bean bags and lights to give the room a warm feeling even though the design is really simple. Also maximize the storage and to keep things simple, kids change their mind and get bored of things very quickly.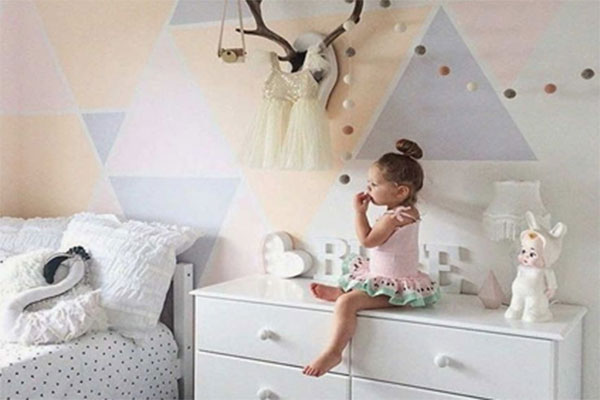 If you want to make it more colourful with ultimate fun and style for little ones, better go for Pastel colours, as they will look great in children's bedrooms. Wall stickers of little dots, triangles or clouds are just some of the many choices available that look attractive.
Tips to keep in mind before you design your kid's Room
Always remind to design your kid's room with something which would be able to grow with them over the years. Go for a clever storage that is practical, accessible and easy to use. Cupboards with doors, drawers, baskets, trays, or drawers under the bed are all good options. Give enough free space to play and roam freely without adding too much of the furniture. It is recommended to give a neutral look, so that with the time it doesn't require changing the theme nor the furniture. Whatever changes you make, keep in mind to make the space functional, so that they love it and grow with it over the years with only little changes.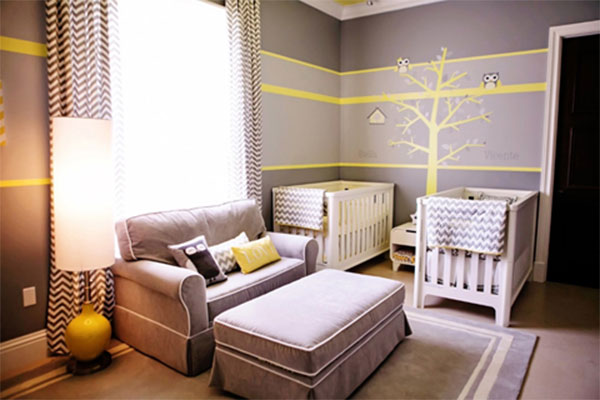 Interior Designing Company for tailored interior décor
Active Designs Private Limited is the renowned Interior designing Company in Kochi with skilled and creative interior designers. With a reputation for outstanding creativity and an inimitable approach of following the latest trend to design, Active Designs creates a personal, stylish space that is practical and functional and always exceeds expectations creative and inspiring.
Enter your email below to join our newsletter of awesomeness