Blog Details
Incorporate Trendy Biophilic Design into your Interiors
Biophilic design is all about bringing nature in to the built environment. This popular interior designing trends is the way to connect to the great outdoors. The key to make biophilic design is to make the most of what you do have by adding French doors, bi- fold door window seats so that the view of outside flows right inside. Looking at nature through your window has more physical benefits of lowering heart rate and stress levels.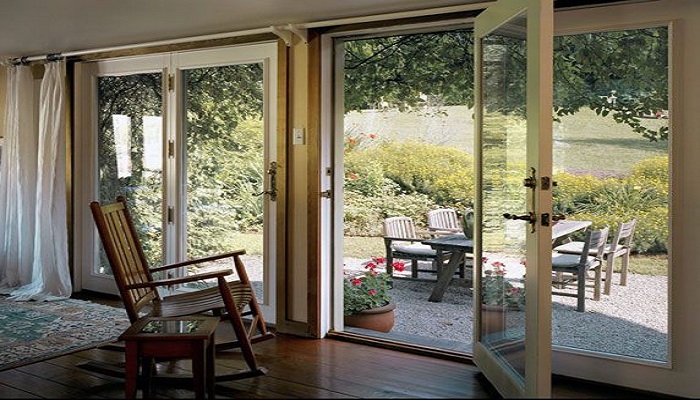 For incorporating biophilic design, major thing to do is making a visual connection with nature. For that your design needs to fit in with natural surroundings. There should be gardens and trees to create as natural an environment as possible outside the building be it your home or office. To connect people with the nature, you can go for modern interior design approaches of bigger windows to allow views through to the outside and varying intensities of natural light. Not only that, there are many ways to implement biophilic design into your space, including the use of furniture built from natural materials, fabrics which use natural patterns, floors and walls using natural stone, ample natural lighting, and plenty of greenery, including both artificial and real plants.
Indoor Plants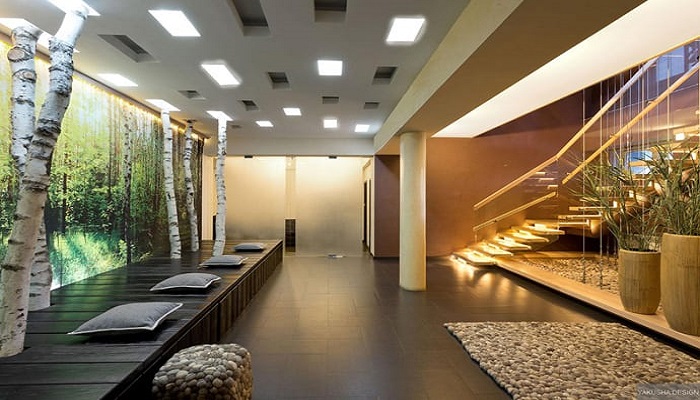 Indoor plants are not just a fad, but make us feel calmer and more relaxed. Moreover, it can purify the air, making your homes better for the health. Furthermore, for biophilic design, don't think about nailing it with a plastic potted plant.
Natural Materials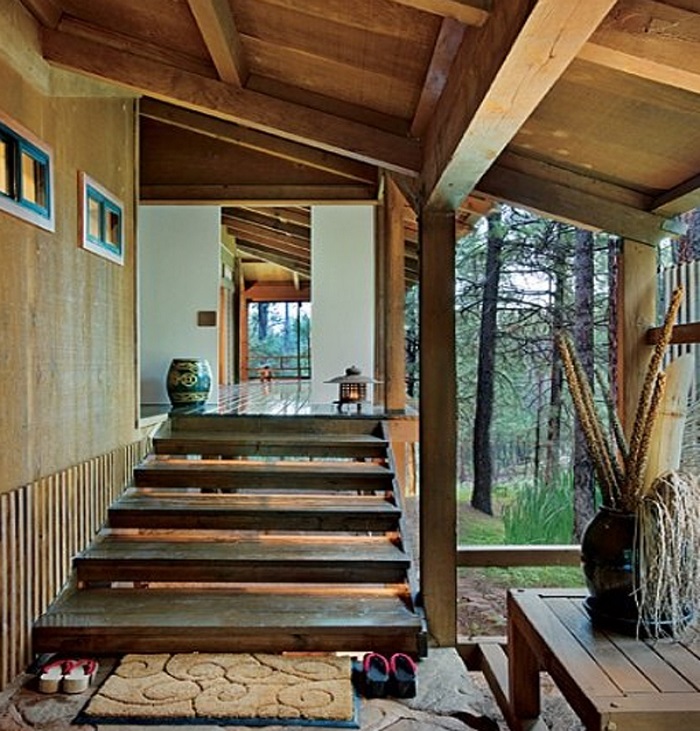 Natural materials is the way to go for creating a biophilic design. By using natural materials such as man-made objects and features which mimic natural forms, patterns, materials, textures and colours, an indirect connection can be drawn with nature. Natural materials and textures, such as wood and stone, provide further sensory benefits through touch, scent and even sound since natural materials can alter the acoustics of a room. In addition, Natural patterns manage to combine a sense of both complexity and order, as well as being visually stimulating.
Colours
Another aesthetic aspect of Biophilic design is the color. Go for the colour palette that creates happy, productive and creative environments. Unsurprisingly the main colours that popped up were, darker greens, blues, browns, tans and tawny golds. Sadly the yellower greens were found to remind people of sick and dying plants which created a slightly higher stress response.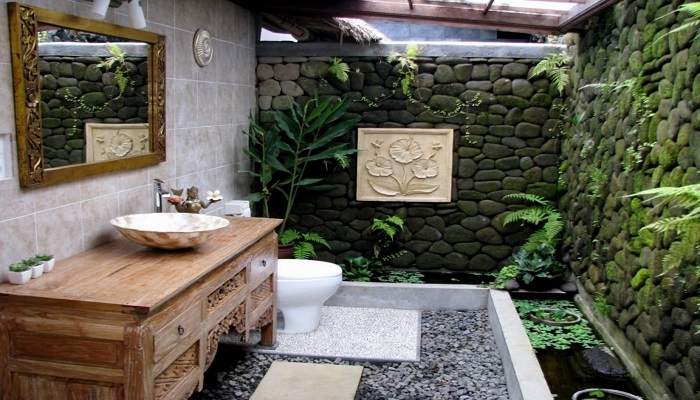 Biophilic design with eco-friendliness make sense to be getting a head start. And at Active designs, we offer a plethora of design options to help turn your ideas into a reality. For transforming the look and functionality of your office and residential space contact the best Interior Designing Company in Kochi Kerala today itself!
Enter your email below to join our newsletter of awesomeness