Blog Details
Trendy Interior Design tips for Setting up your Home office
Home offices are becoming more common these days. And it is essential to pick a good interior design for your home office that will inspire you and help you involved in completing your work. Home office can be an entire room or a working corner, but make sure to have plenty of natural light with nice view of greenery and with the right furniture to create a comfortable yet organized area to work in a professional way.
Furnishing your home office is different from designing any other room in the house. Though you are working from home, it is important to set the right mood and eliminate all of the distractions. According to latest interior design trends, minimalist design is a nice idea to cope with the task as there won't be any clutter.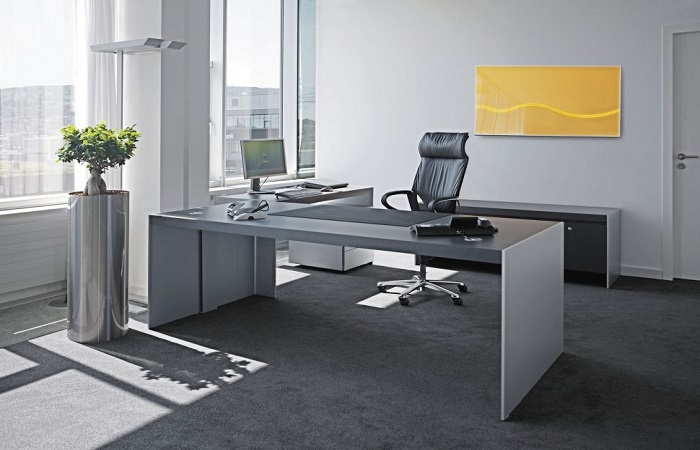 Choose Minimalist design
Make your home office as simple as possible. Furnish your room only with the items that are very essential. So, select the furniture, a desk and a table is enough and as a secondary option think about any storage units if needed.
Pick the Light Shades
Mostly, minimalist offices are designed in light, cold shades to put you in the right mood. Though it should be sleek but make sure not to get too cozy in there. Also, you can choose any other bright shade of any décor you like with the lighter shade to give a statement.
Design with Glass
Choosing glass material is one of the best ways of creating a minimalist office. It can give your room a glossier and more cheerful look. Moreover, it delivers a simple, neat and modern impression, which is a perfect fit for minimalist rooms.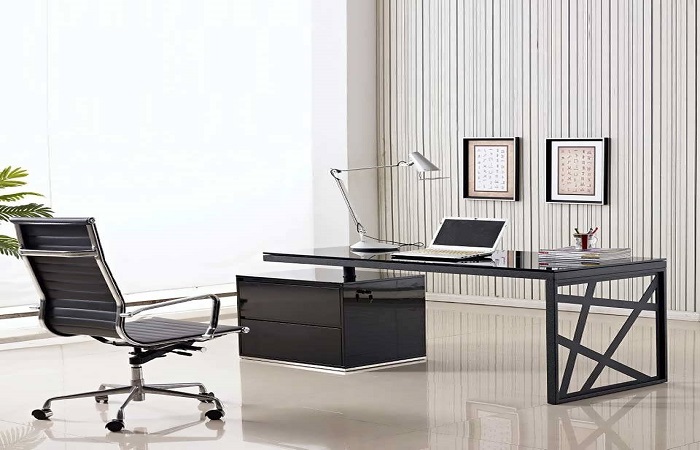 Furnishing your Home Office
Keep in mind to select the furniture that is simple, and ergonomic office chairs. A comfortable office chair matched with the table will help you stay more productive and avoid serious back problems in the future.
Organise your storage solution
The wise storage solution can help you prevent cluttering and keep everything neat and organized. This is especially essential if you want to keep hard files.
Let your room get enough Natural Light
Both natural and artificial light is essential for your office environment. Plan the architectural layout in such a way that the room gets lots of natural light and you can add up with artificial light.
No Personal accessories
Make your office so impersonal by avoiding wall decor, personal pictures and mementos, as it usually looks out of place in a minimalist office.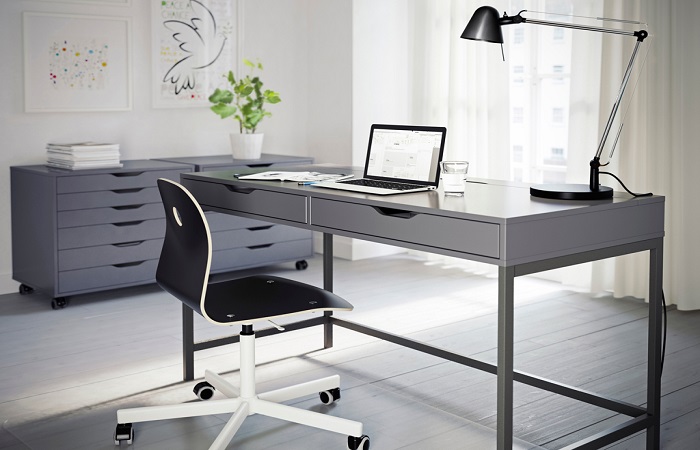 Creating a perfect home office is often more than choosing a table and chair. Consult the best Interior designers in Kerala to assist you in striking the perfect balance, at a lower price than you might expect with the right blend of interior design solution.
Enter your email below to join our newsletter of awesomeness