Blog Details
Give your home a new look with the latest Staircase trends
Make your staircase striking and focal point in your home with the latest trends in interior design. It has a bigger role in defining the aesthetic look of your home. Unlike in older days, from being solely an object for usage, staircases have transformed into a statement. And, especially in the last few years, there has been noticed major developments in staircase design. Selecting the right stairs depends on the style of your home interior as well as the structure, the available space. Also, make it sure that the wall is able to support the weight of the stairs.
Find out the latest trends in Staircase design
Give your staircase a Metallic touch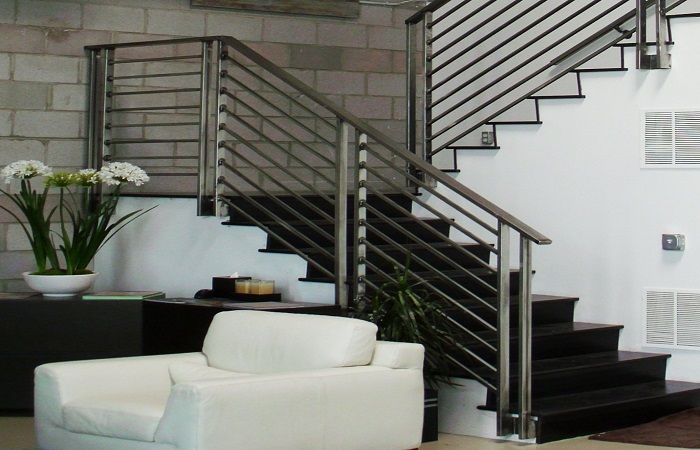 Industrial look is one of the most trending interior design now a days apart from Minimalist and Scandinavian design. For getting a more industrial look, give your home with a metallic touch. Moreover, metals are multipurpose both in use and look. Flexibility and the large assortment of shade and finish from stainless steel to fashioned iron to pewter, Metal can give your staircase anything from a high-pitched modernist shine to a traditional artisan style. With this, you can give your interior the from the Fusion range to the modern metal spindle collection and lot more.
A translucent look with Glass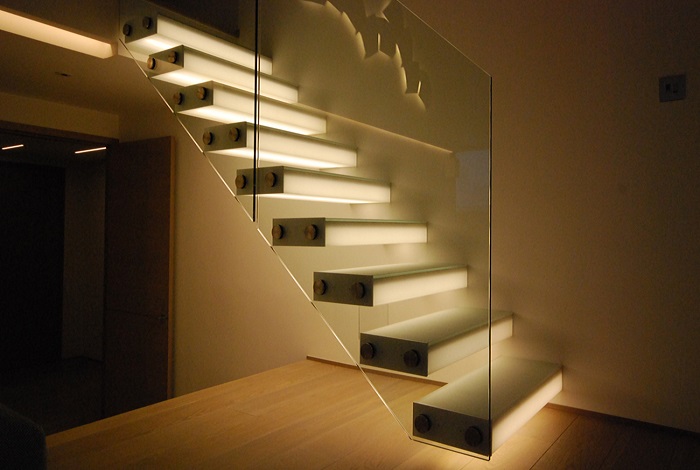 After metal, glass will never go out of fashion. With more a transparent look, the glass has a wider range of options from colourless, clear, toughened glass. Apart from that glass is extremely durable, this design blend well with minimalist design. Moreover, it also allows natural light to travel more effectively throughout your home. In other case, according to your style preferences, using coloured glass or opaque glass can create a bold statement piece that can grab attention of anybody
Classic touch with Natural Wood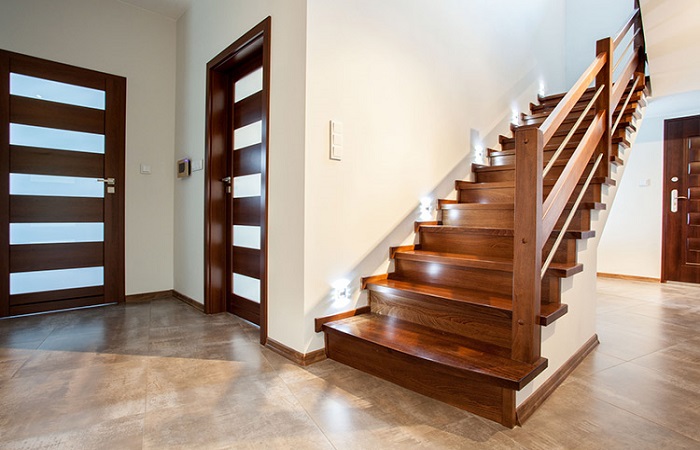 Even though wood is an expensive material, it is economically sustainable and hence it has been the first choice of most. It continues to popular even now for its flexibility, durability and variety of choices that can exceedingly easy to adapt with paints or varnishes to give a classic look with different design, shades and finishes.
Sustainability
Be it refashioning your home or constructing a new one, while choosing any material ensure sustainability. Keep on researching on the sustainable sources when choosing materials for a staircase.
Safety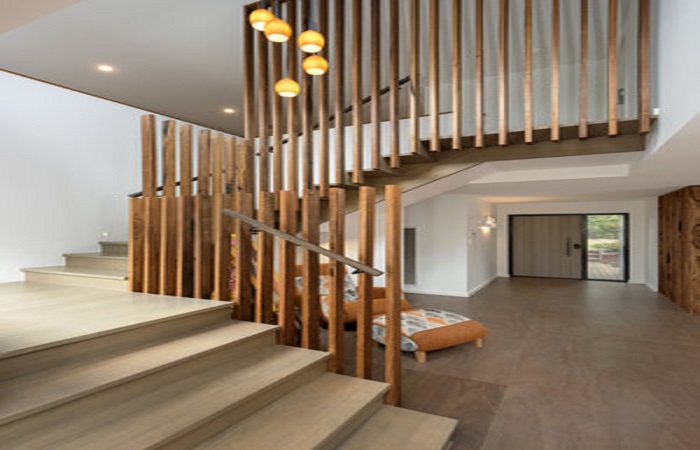 Safety should be one among the important consideration to be taken care, especially while designing the staircase. Consider the elderly people, right from the start and the staircase should be planned in such a way that it can be used safely and conveniently
Style your staircase with lighting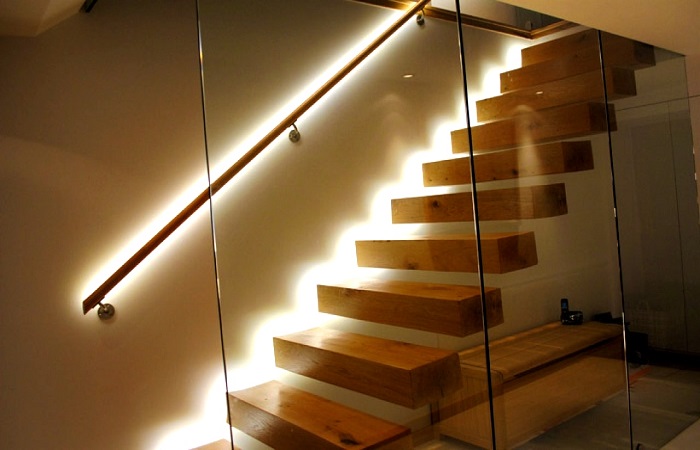 Lighting can not only beautify staircases, but also plays a major role in the safety of staircases. LED lighting can be fixed on the wall, on a step, on the handrail or even on the riser. With an assorted possibilities of LED technology, it can showcase the stairs in their best light. But, make sure that the lighting does not cast shadows onto the steps.
Professional interior designers in Kochi Kerala can provide you a seamless staircase design with immaculate fit and finish that blend with your interior aesthetically. For bringing a unique vision to your Home, Contact us today to request a consultation or estimate.
Enter your email below to join our newsletter of awesomeness