Blog Details
Veranda / Front Porch Interior designing ideas to make your Home stylish
The front porch is the place between the front door and the courtyard. Traditional Kerala front porch design is full of wooden touch with the roof over the veranda supported by pillars and charupadi, a traditional chair for the head of the family, hanging pots of ferns and all that adds an embellishment giving your house a beautiful elevation. With a subtle change in the design of the earlier poomukham concept, front porch ideas are still favourite of majorities. As, this the place where you can receive and greet guests, or sip coffee and read newspaper enjoying the fresh air in open space.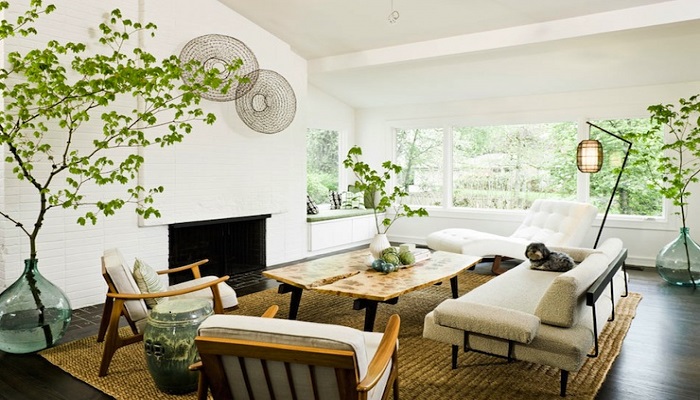 The front porch can be done open or enclosed depending upon the architecture of your home. It is more welcoming and enhance the inviting effect. Enclosed porches are best suitable for those who look for more privacy. These types will extend the liveable space by giving more options for friends get together, family gatherings or to enjoy some fresh air while listening music.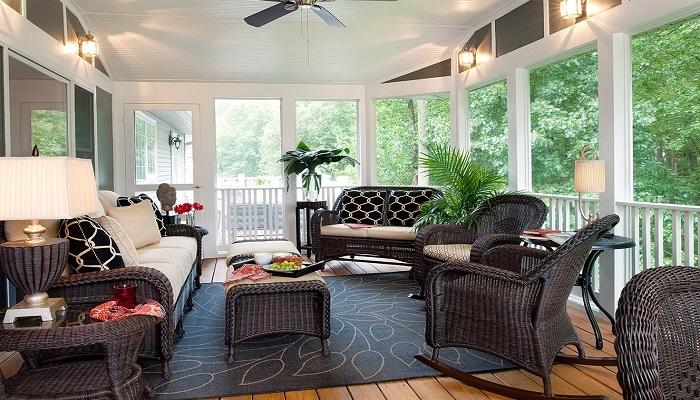 When designing your porch, you have to keep in mind different things regarding the architecture of the home and your interior style to make sure that the porch design flows seamlessly with the design of the rest of the home. The porch design and décor is taken as the reflection of your home's personality. So, make sure to give your home a professional & aesthetic touch with the experienced interior designers.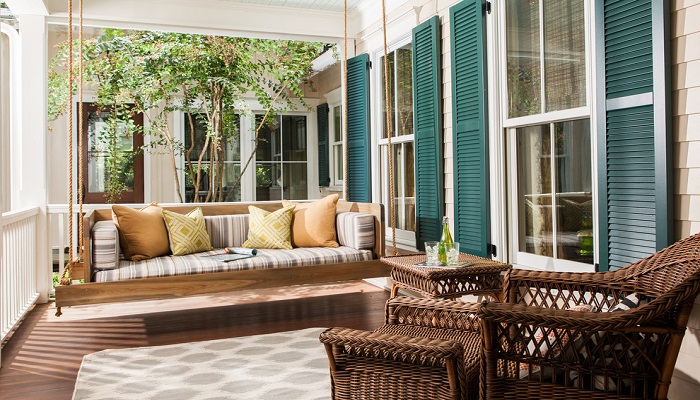 Define the seating area with rugs and appealing rustic furniture. A swing on the porch is a good way to bring relaxed atmosphere to the space where you can relax during your free time. Go for the rustic furniture and bring in color and texture with pillows and cushions for making it an attractive place to cuddle up. Choose accent lighting as it can bring ambiance to your veranda. This lighting gives off a welcoming vibes and a great setting to spend an evening on the porch. Having rugs on the porch helps bring in texture and warmth, while defining the space. Terra-cotta pots filled with colourful flowers and woven basket will definitely take your eyes on them.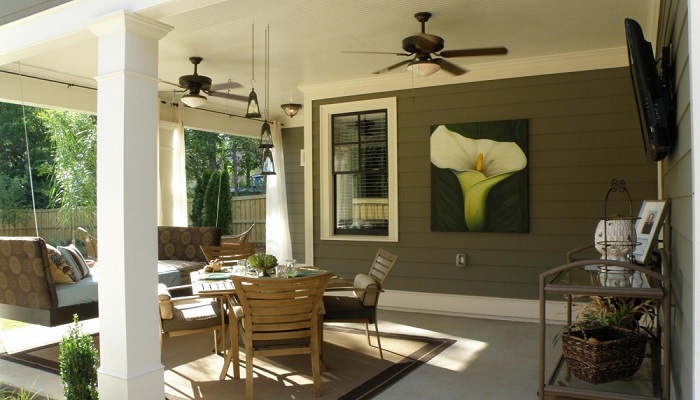 With all these floorings shouldn't be ignored. Pay attention to details regarding flooring, ceiling and other things. Though rocking chairs and relaxing swings are people's first idea, you should go on for something different that reflect your style. Considering your style and needs, choose furniture in line with them and make your porch area comfortable, inviting and a space for relaxing. If looking to fill with more color on a neutral porch backdrop, use throws and pillows in vibrant tones and made of outdoor-friendly fabrics. Or combine furniture to make your veranda feel personal and different from other porches.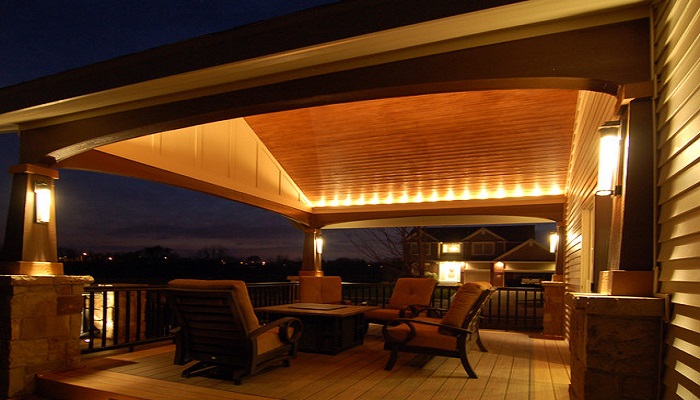 The porch/ veranda gives a design gateway into the home. So it's important to keep in mind that architecture, interior decoration, landscaping and porch design go hand in hand. For help personalizing your front porch or your any space, do approach the best Interior Designing Company Cochin or contact the top interior designers in Kochi.
Enter your email below to join our newsletter of awesomeness